Rhinestone Grannies are Back!!
We are a group of grandmothers who share our love of entertaining, We believe in health, fitness, and fun. Our purpose in sharing our God-given talents through dance comedy, and song, is to enrich not only our own lives. but to encourage our audience to embrace each day as a gift. We feel strongly committed to our families, God and Country.

Reviews

On Dec, 16, I had the great pleasure of being entertained by the 'Rhinestone Grammies' at Oakdale Heights Senior Living Facility in La Mesa, I was the guest of a dear friend who resides there. The Rhinestone Grannies are a group of ladies and gentlemen who entertain in the greater San Diego area. Pizzazz, personality and poise describe the ladies as individuals. To describe their act is like describing the Rockets at Radio City Music Hall in New York City. The can be reached at (619) 698 2961.
Nancy Gram
The Alpine Sun Spot Shopper

Hi, Adrienne and members of the "Rhinestone Grannies'
My wife, Phillippa and I were so pleased with the performance of the "Rhinestone Grannies" that I came home and immediately looked up your website to get more information about you. It was an extraordinary performance that you gave us, obviously well rehearsed and coordinated both dance-wise, and musically. We were so proud of the examples of "older fitness" and talented accomplishment that you all showed us, am inspiration for us to keep active and interested long into our senior years ourselves ( I am 83, my wife 81).
John W. Grover, MD, and Phillippa E. Grover
Resident of Fredricka Manor
By  Nohely Mendoza
When one thinks of lie entertainment, young dancers and musicians come to mind. However, the Rhinestone Grannies are defying that mold…They are a group of ladies, led by dance instructor and creator, Adrienne Hart, ranging in age from 65 to 89 who perform one-hour variety shows all over San Diego County. With more than 110 shows performed in 2011, being a member is no easy task. Member Betty Cleveland, said "I've always loved to dance and when I lost my husband I was left without a dance partner. With this group, you don't need a partner and its so much fun seeing the audience respond with enthusiasm."  Most of the members of the group come from Adrienne's classes. They keep very busy with a show, practice or class every day.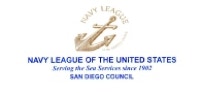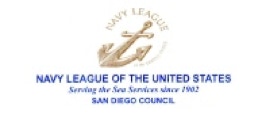 The Warrior Foundation, the KFMB 760 radio station. and the San Diego Council of the Navy League thanks the 'Rhinestone Grannies' for the donation of $246 to the Warrior Foundation of San Diego, Navy League of the United States. Your donation helps those who have given so much in serving this nation.